Top 5 Blizzcon 2016 highlights
Hello Peeps, Peepettes and the associated Peeplings, I'm Neoshadowzac , and I'm here to give you my top 5  2016 Blizzcon highlights, featuring my top picks from the two days celebration of all things Blizzard!
Overwatch voice actor panel
Overwatch to me has always been about it's characters, and how they just ooze charm and adorableness (at least when the fans get a hold of them). The Overwatch voice actors lend a big part to this, with even Mei's iconic "sorry, sorry" actually being an accidental voice-line. It's great to know this talented group will keep doing what they do best as the game's story continues.
4. Sombra
Continuing Overwatch's delights is the intro of the new character Sombra, resulting in her not only hacking the Blizzcon main feed, but showing off her bubbly personality, in stark contrast with her talon associates.  Whilst her abilities will no doubt cause me to scream at my keyboard, Sombra will definitely bring big chances to the FPS due to her ability to control the battlefield.
Darkening of Tristram (Diablo 3)
Whilst many weren't sure what to expect for Diablo's anniversary, Blizzard made sure to deliver. Featuring a graphical downgrade, removal of 360 movement for the far superior 8 directional movement, and bringing back the butcher, I'm sure that nothing could possibly go wrong with resurrecting the lord of terror. At least the return of the Necromancer should bring some relief to the retro rampage.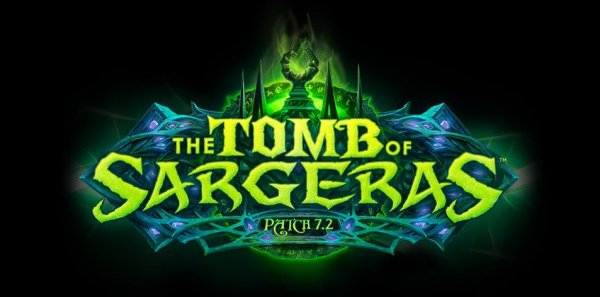 2. World of Warcraft 7.2 already fleshed out
Despite issues with pacing wow patches in the last two expansions, world of Warcraft Legion has proved it can keep the content coming, not just showing off 7.1.5's features of class mounts,micro-events, and new legendary items, but already showing off 7.2 in fair detail, as the assault on the burning legion continues to the tomb of Sargeras, showcasing a sneak preview of the upcoming raid zone.
And finally, my favorite Bizzcon highlight of 2016!:
Mean streets of Gadgetzan
Featuring the roaring 20s flair that I can't get enough of, this hearthstone expansion into the big city of Gadgetzan is gonna go haywire, as the three factions vying for control bring their battle to the mean streets. Whether you side with the grimy goons and boss Han'cho, join the mysterious black lotus, or tap into the raw magical might of the Kabal, this expansion is ready to reshape how hearthstone is played, with tri-class cards and new custom-card mechanics.
And that's my top 5 reveals of news for this year's Blizzcon! Whilst there was so many great reveals this year, it`ll be these tentpoles that in my opinion, raised the bar to new heights, in preparation for a whole new year for Blizzard in 2017.
The following two tabs change content below.
With a sense of sarcasm as heavy as his logic is removed from reality, neoshadowzac is a british game reviewer who can tell you why he can see a plot twist coming from a mile away, while still screaming like a small schoolgirl whenever a game gets scary. His videos can range from lore videos with high detail, or just simple let`s plays of whatever game he can fin