Team Fortress 2 Match-making update goes live

After a lengthy time in beta, Valve has finally released the "Meet your Match" update, bringing a competitive ranked system to it's iconic fps. Whilst seeing something added this far into Team Fortress 2's lifespan is a bit of a surprise, it does follow the trend of competitive play making the rounds in today's gaming market (like a certain Overwatch..)
When the Meet Your Match update drops, players will be grouped together based on their skill level. This helps to prevent new players from being matched against pro players, and ensures team balance. Here is a glimpse of the 18 rank's available:
There are some changes in competitive mode that brings a difference to regular play:
You MUST stay in the match until it's completion, and can not join an in progress match unless you disconnected from it momentarily
No random critical hits to keep damage balance fair
Shotgun spread is fixed, to ensure proper combat
for symmetrical Control Point maps, best-of-3 or best-of-5 (higher ranks only)
for Attack/Defense maps, stopwatch mode (fastest attacking team wins)
Keeping these in mind however, the most important thing to nore is the barrier to entry for competitive mode, requiring the player's account be a premium TF2 account (meaning you've purchased an item off the in-game store at least once).The mobile authenticator application linked to your steam account will also be required. For those without smart-phones, you can also purchase a competitive pass from the in-game store, for the introductory price of $9.99.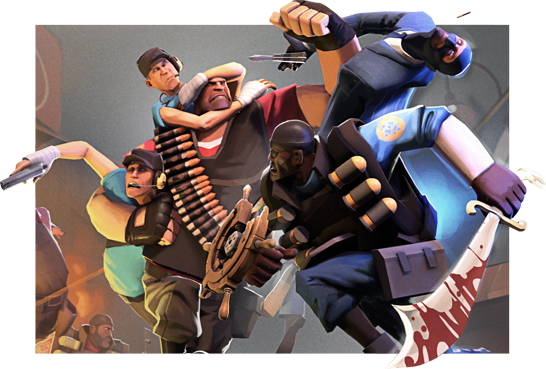 For those not interested in competitive play, regular quick-play is also receiving some upgrades.Namely in the form of a leveling system (extremely similiar to the system used by CS:GO or Overwatch) to provide a sense of achievement to others, as well as encouraging partying up with allies for exp bonuses.There are also several new community made maps, including two control point maps : Sunshine and Metalworks and a payload map called Swiftwater.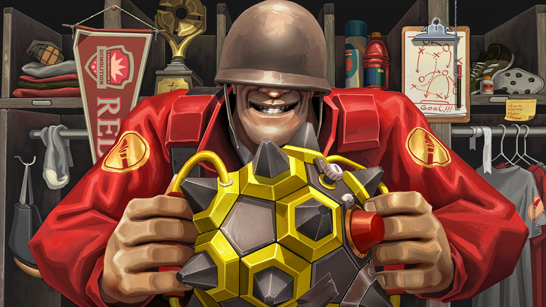 Finally and even more unexpectedly, an entire new game-mode has been released, known as PASS time! using rules similar to rugby (or american football) , the two teams will compete against each other to deliver an explosive ball to the other team's goal, scoring points and annihilating each other along the way!
For more information about the Meet your Match update, click here for the official release page
The following two tabs change content below.
With a sense of sarcasm as heavy as his logic is removed from reality, neoshadowzac is a british game reviewer who can tell you why he can see a plot twist coming from a mile away, while still screaming like a small schoolgirl whenever a game gets scary. His videos can range from lore videos with high detail, or just simple let`s plays of whatever game he can fin