Demonic Invasions and Demon Hunters Begin in World of Warcraft
Starting today, the Burning Legion arrives in full force to the world of Azeroth, starting the final demonic countdown to Legion. Bringing demonic invasions to sites all over the world of warcraft. Thankfully to help combat this overwhelming assault, the Demon Hunters have been let loose, bringing their warglaives to the greatest battle waged on Azeroth.
Demon Hunter
Freshly available for anyone who has pre-ordered Legion digitally (Physical copy owners will have to wait for release) the Demon Hunter class lets players experience the power of the enemy, wielding the fel magic against the demonic hordes. whilst only able to be used as an elf (Night for the Alliance, Blood for the horde) , this allows a much richer class flavor, showcasing what Illidan Stormrage was planning all those years ago at the Black Temple.
Demon Hunters are based around extreme mobility, being the first class able to double jump, as well as abilities like fel rush, propelling the player forwards. This, combined with their unique ability to glide using their demonic wings, brings new potential to combat in dungeon and raid encounters, as they zip from enemy to enemy, staying mobile all the while.
To create a Demon Hunter for now and in Legion, You must have one character over level 70, on top of the pre-ordering of Legion through the blizzard online store.
Demonic Invasions
As the Burning Legion slowly arrives to Azeroth's skies, colossal space-ships will litter the landscape in certain areas across the map, bringing large scale outdoor events for the heroes of Warcraft to repel the demon incursions.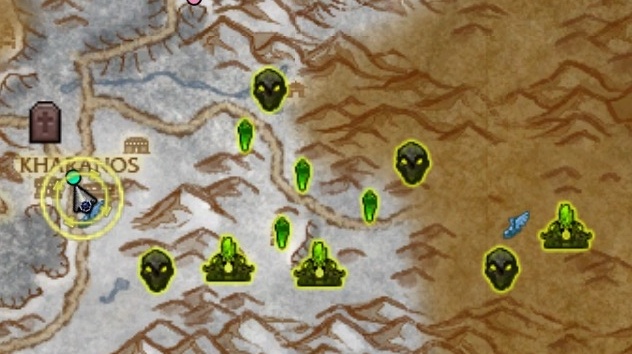 For the first week, smaller forces will appear, happening every 4 hours. As the weeks progress, the time and ferocity of the invasions will intensify, happening near constantly, and bringing some of the Burning Legions top soldiers, fel green staining the landscape.
A welcome technical enhancement means that any player from level 10 to 100 can take part and be able to earn Nethershards for completing the events. Nethershards can be used to purchase an array of items, from cosmetic armor-sets, to a fel-bat pet.
The Broken Shore
Lastly, the broken shore scenario becomes available, showcasing the horde and alliance's assault on the legion's summoning platform, the tomb of Sargeras. Featuring shocking displays of the Legion's unrestrained might, the broken shore will give the players a preview for the devastation that will happen to all of Azeroth, if the Burning Legion is not stopped. Whilst shocking events have been foretold, most of the information for the event has been kept under wraps by Blizzard, although it will be able to be seen once it is playable.
The following two tabs change content below.
With a sense of sarcasm as heavy as his logic is removed from reality, neoshadowzac is a british game reviewer who can tell you why he can see a plot twist coming from a mile away, while still screaming like a small schoolgirl whenever a game gets scary. His videos can range from lore videos with high detail, or just simple let`s plays of whatever game he can fin