5 things to do in World of Wacraft before Legion
With the clock running down to the release of World of Warcraft : Legion, Neoshadowzac provides 5 easy and fun things to do in World of Warcraft to spend your time preparing, ranging from Pets, achievements, and even how to get the sweetest of mounts.
Pets
Pet collecting and pet battling is one of the easiest ways to fill the time between now and Legion, simply start your pet collection at your faction's respective pet trainer in the capital city of Stormwind/Orgrimmar, and collect whatever wild and wonderful creatures you can find! Some particularly cool pets to try and hunt down are:
The ghostly skull, sold in Dalaran's underbelly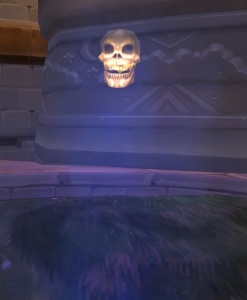 The perky pug, from completing the looking for multitudes achievement
and lastly, the Frostwolf ghostpup, earned via the archaeology profession!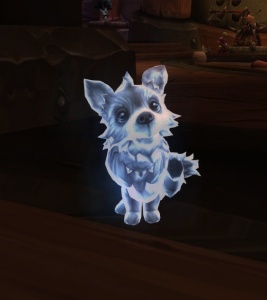 2. Transmogrification
Transmogrification, usually shortened to "transmog" is for those players who want to look as stylish as possible, without sacrificing their gear's epic stats. By mixing and matching different armor sets, you can look all sorts of things, from a Deep-sea mariner: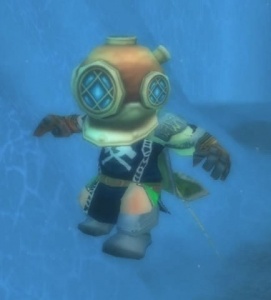 in addition even mimicking the appearance of legendary enemies! (at least to a certain degree)
3. Achievements
If there ever a sanctioned way to burn the hours away, achievements would do it. differing from somthing as simple as clearing heroic dungeons, collecting items from around the game's worlds, and even doing crazy stunts! Three recommended achievements to shoot for are:
4. Mounts
The most apparent status symbol in the game, mounts provide more then just a faster way to gather ground. Because some mounts offer unique abilities!
Like vendors:
The ability to walk on water: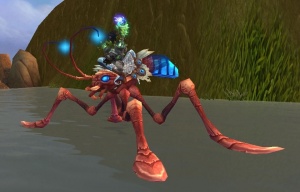 or even have their own driver!
5.  Finally killing Archimonde
At this point in an expansion's life cycle, taking down the final boss has never been easier. There are many ways to find yourself a group to get to him, ranging from the game's inbuilt raid finder option, where you can even host your own group for the raid(though it must be noted people expect some basic knowledge of the encounter before you apply, so you do not be surprised when a 13/13 mythic raid turns down your application). for those searching for a much more highly coordinated group, sites like Openraid provide a place to set listings for upcoming events of all kinds, almost like a help wanted ad site, except that instead of tax papers, it's dragons.
Hopefully these 5 easy things to do in World of Warcraft will help you find a new way to approach things, before the imminent barrage of demons coming August 30th, in World of Warcraft: Legion!
The following two tabs change content below.
With a sense of sarcasm as heavy as his logic is removed from reality, neoshadowzac is a british game reviewer who can tell you why he can see a plot twist coming from a mile away, while still screaming like a small schoolgirl whenever a game gets scary. His videos can range from lore videos with high detail, or just simple let`s plays of whatever game he can fin